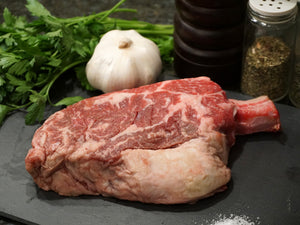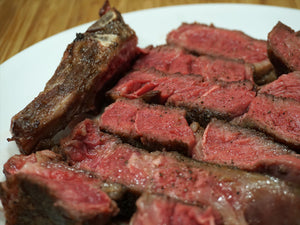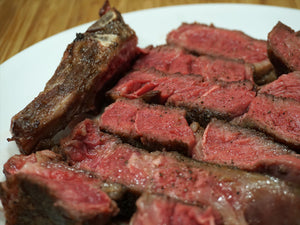 Signature Prime Rib Steaks
These premium bone-in Frenched prime rib steaks can be summed up in one word: amazing. Big, bold, beefy flavour with an extremely tender and juicy texture. The rib bones are Frenched not only to impress your guests but add more of that full prime rib flavour.
How Chops likes it
These are big cuts! Season liberally with salt and pepper, then sous vide them for two hours until tender. Sear them in a hot skillet with butter, garlic, and thyme to get those crusty grill marks.
Need inspiration? Watch this.