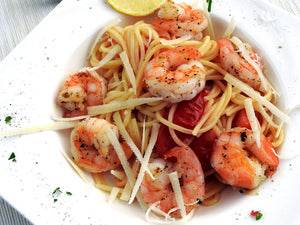 Raw XL Black Tiger Shrimp
Our raw extra large Black Tiger shrimp is sourced from the waters of Thailand and are quick frozen to preserve freshness, texture, and taste. They come raw, cleaned and deveined, without the head, and are ready to thaw, cook, and serve in your favourite dish. These are the large 8/12 size.
* Quantities may vary depending on size of the shrimp.
Need some inspiration? Watch this.