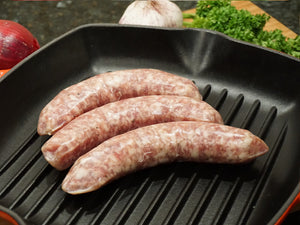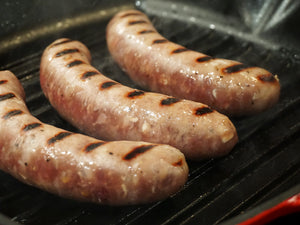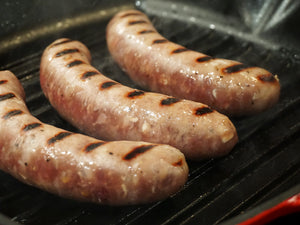 Honey Garlic Sausages
These artisan honey garlic sausages are sourced directly from our supplier who are master traditional butchers. Using premium Ontario heritage Berkshire pork who are raised without added hormones, antibiotics, or animal by-products. These all-natural sausages are made from select cuts of pork with the freshest ingredients and seasoning. Ideal for outdoor grilling, BBQs or even just a quick snack.
How Chuck likes it
Pan grill the sausages and serve on a bun with roasted red peppers and onions.